Metal Deck Supply Company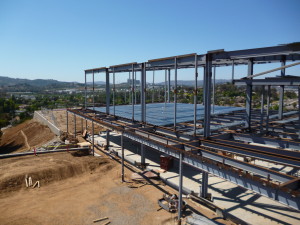 Metal Deck Supply Company offers a complete range of roof deck profiles with various methods of attachment that will satisfy any project requirement.
Metal Deck Supply Co specializes in serving Southern & Northern California with all their metal deck needs. In order to service our customers in the most efficient and timely manner most profiles are available in stock with same day pick-up or delivery from our conveniently located North Orange County location.
In Addition, Metal Deck Supply Co can provide metal deck accessories such as metal closures, gauge edge metals, foam closures, screws, shear studs, and other accessories.
Whether it's light gauge, painted, architectural corrugated metals, or heavy gauge roof and floor decking (for concrete), we will provide a competitive quote for your project.
This website is designed to give you a brief overview of the profiles and dimensions. There is also engineering information and other technical information for our metal roof and floor decks. If you have any questions, please call and speak to one of our sales representatives.
We look forward to doing business with you.
We are a supplier of Verco, ASC Steel Deck and CSI.
Please review our partners links: